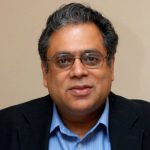 The book demystifies everything related to digital transformation very well - provides the big picture as also the deep dives on all critical aspects for successfully driving it. I liked the "Seven building blocks for successful digital transformation" and see them as practical enablers to drive transformation!

Nitin's unique combination of experiences with McKinsey, Fidelity, Flipkart and now, Incedo provides a very compelling view of the digital world. He leverages his experience to bring out basic questions of what success looks like and what it takes to be there. These experiences are directly applicable in many of the situations where enterprises are challenged in their digital journeys and can resort to success recipes which Nitin has laid out very well.

I thoroughly enjoyed reading it and would recommend this book to all business leaders and also the young professionals!
Raman Roy
Chairman & MD, Quattro; Former Chairman, NASSCOM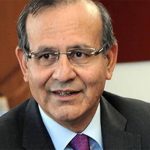 Seth has meticulously crafted an invaluable handbook for those who wish to structure their thinking and action on a digital transformation program. These could be business leaders, civil servants, students, entrepreneurs or curious general readers. Distinctive insights are borne from experience: Seth has witnessed success and failure, entrepreneurial and institutional cultures, local and global applications, and understands how digital can transform and disrupt. The entire expanse of the digital journey across strategy, technology, organisation and leadership are explored, and lessons shared in a usable manner. He brings this to bear in a patient, well structured discussion, sharing lessons learnt from failing well, yet resilient enough to persevere. A rewarding read.
Leo Puri
Former Senior Executive at UTI, McKinsey & Company, Warburg Pincus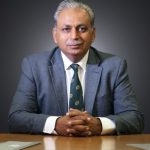 In the VUCA world, experiences and experiments – both successful and failed ones – are equally important. Nitin, with years of phenomenal work under his belt, understands this well and his book brings you some of the best global anecdotes of the industry intricately wrapped in the most fundamental theories of our world. Whether you're a practitioner, an enthusiast or an explorer, this easy-to-understand yet impactful book will take you on a journey which will leave you nostalgic, thinking and inspired. All in all, a good book being released at a great time – highly recommended!
CP Gurnani
CEO & MD, Tech Mahindra; Former Chairman, NASSCOM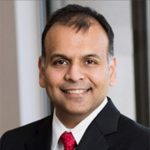 Rarely do you find a book which is as relevant for the new intern as it is for the CEO. Nitin has managed to string his years of experience working at the intersection of technology and strategy to craft a framework which is equally relevant for a CEO who is wrestling with a long term business plan or a new intern who is creating a roadmap for a 30 yr career.
Amit Lodha
Fund Manager, Fidelity Investments
This book is a must-read for any world-class business leader who demands nothing, but excellence. Digital disruption is the single greatest opportunity and threat for every company on this planet. Without equivocation, I can say that 'Winning in the Digital Age' is THE roadmap to success. Nitin Seth is a truly extraordinary, once-in-generation CEO.
Chatri Sityodtong
Chairman & CEO, One Championship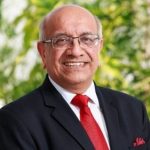 This is a practitioner's book. With the advent of digital technologies, traditional non-tech enterprises in particular, struggle on where and how to begin their digital journey. Nitin with his hands on experience and deep understanding of organizational dynamics has created this comprehensive handbook precisely to address this need. The book is very well structured and makes accessing specific topics of interest relatively easy. The focus, rightly so, is on leveraging new digital technologies rather than on technology itself. It very well addresses the softer and behavioral issues related to change management. A very timely book.
Som Mittal
Former Chairman and President, NASSCOM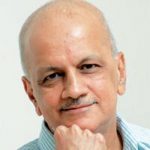 In very lucid style, Nitin Seth shares the key elements of success in any Digital Transformation effort. He explains very clearly why this amounts to a fundamental and multi-dimensional organizational transformation rather than a mere technology initiative. His insights are distilled from a wealth of personal experience spanning over 20 years in multiple organizations with roles encompassing consultancy, entrepreneurship, Knowledge Management, Investment Management, eCommerce and culminating in his work at Indeco handholding end-to-end digital transformation initiatives across multiple companies and sectors. The sheer range of his experience accounts for the multi-faceted depth of his understanding of the interplay between organizational dynamics, new and emerging technologies and a fast-changing external business ecosystem. By laying out 7 key building blocks for successful digital transformation, Nitin has very elegantly and eloquently laid out an easy path to accomplish a complex task. A must read for anyone driving or even contemplating digital transformation.
R Chandrashekhar
Former President, NASSCOM; Former Telecom Secretary, Government of India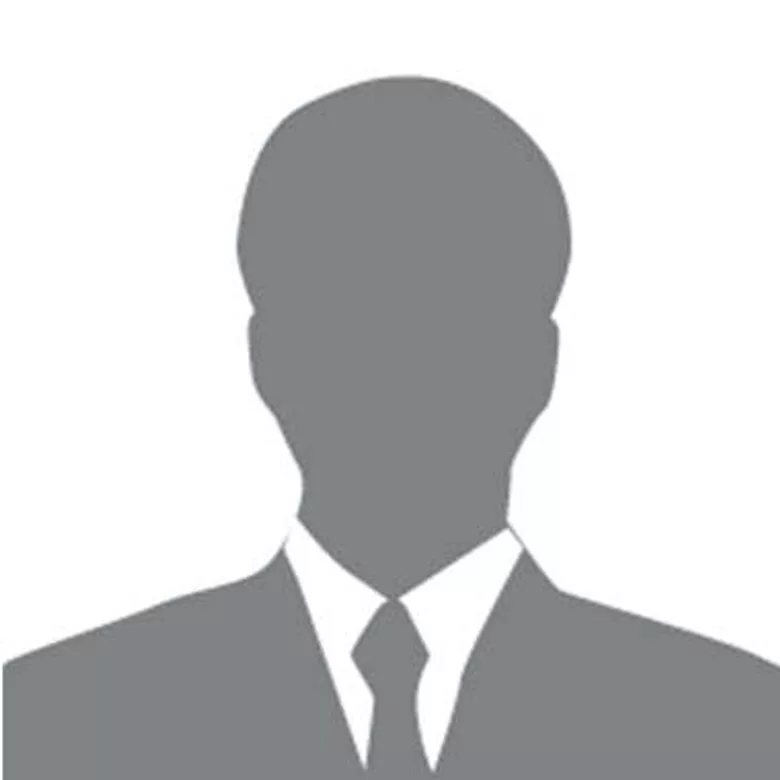 Nitin's timely book focuses on the most critical issue facing companies today: How to survive and thrive in the Digital Age. As Investors, we have seen billions of dollars squandered on technology by companies without implementing the fundamental retooling required by the organization. Nitin's recommendations will increase the probability of success, reduce wasteful spending, enhance growth and improve the ROI of these efforts. I am sure both business leaders and investors will greatly benefit from Nitin's insights as they support their operating management and companies on this journey.
David Cohen
Retired partner, Farallon Capital; Chairman & Founder, Simcah Holdings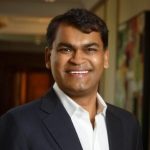 I have known Nitin as an inspirational leader, mentor, business partner and close friend for over three decades. Nitin's ability to break down the most critical issues into manageable frameworks and executable steps is legendary, whether as an advisor or operator.

Corporate America is littered with carcasses of erstwhile great companies that were laid waste by their inability to master the complexity and multi-dimensional nature of change required due to the new challenges posed by the Digital Age.

Nitin's timely book brings immense clarity by breaking down the problem into core seven building blocks and demystifies the challenges. Nitin's execution framework, encapsulated as the two-speed strategy to achieve near term wins that power holistic fundamental change, provides a how-to roadmap to success. Under his leadership, Incedo is an embodiment of making digital transformation practical, low risk and lasting for clients of the firm.

This book is equally a reference guide for practitioners and operators leading the Digital transformation, as it is for boards and investors who are vested in its success. The holistic nature of Nitin's work, threads through business models, change management, and customer centricity, emphasizing the human over the technology, and why leadership is even more critical in the current world than ever before!
Saurabh Mittal
Founder & Chairman, Mission Holdings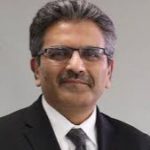 Market transitions create opportunities for new winners and losers. The digital revolution is no different.

Winning in the Digital Age is a timely book that captures insights obtained working with a wide range of businesses. While the book covers a vast array of topics, it dives deep into the most important facets to provide practical insights, learnings, and visual frameworks.

Drawn from Nitin Seth's personal experience, the book includes practical examples of how value creation continues to change in a knowledge-based world. It provides a practitioner's view of digital transformation and makes the connection to the foundational belief that it will create value for customers, consumers, employees, and society.

There are many insights into personal leadership which is often underappreciated in the context of business strategy. Personal leadership is crucial to anyone in a business setting and in life. This book covers key leadership concepts which are inextricably linked to success.

I have personally experienced many of these industry transitions and was able to find new concepts and ideas that prove to be valuable to beginning entrepreneurs and successful business executives alike.

Winning in the Digital Age provides valuable insights that will be relevant for many years to come.
Dhrupad Trivedi
CEO, A10 Networks Inc.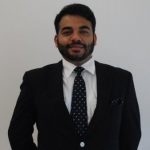 I first got to know of Nitin twenty years ago, when a mutual friend teamed up with him to start Activekarma.com in those heady days of the initial dotcom wave, and subsequently when he went back to McKinsey & Co to lead a global knowledge center based in India – both of which were pioneering ventures. I have worked with him more closely over the past 3 years given that Incedo are a valuable partner in our own technology transformation journey.

Fluent in the languages and skills of both a consultant and a practitioner, Nitin brings together a vast range of information and insights in his new book, Winning In The Digital Age, and makes them easy to digest by providing a framework for survival and growth in what he calls the VUCA world...which is the result of phenomena that events unfolding in 2020 have further accelerated.

I recommend this book as important reading for students, entrepreneurs and managers seeking to better understand how to build and execute upon a sustainable digital transformation strategy.
Ashish Chand
EVP, Industrial Automation Belden Inc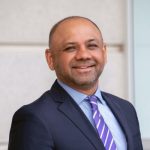 A guide to advance digital transformation from a corporate "buzzword" to reality. Nitin has developed a holistic view of the leadership, cultural, organizational, operational and technical challenges that are at the core of successful digital initiatives. Winning in the Digital Age is a practitioners tried-and-true framework towards digital transformation that acknowledges common pitfalls and offers a guidebook for the key components of a successful program. Incorporated are critical areas of focus to steer new graduates and early career professionals towards leveraging the abundant opportunities to thrive in the digital age. A must read for leaders in firms that are facing digital disruption, either by design or competitive dynamics!
Mukesh Mehta
EVP & CIO, AssetMark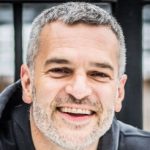 In the tradition of the great Indian gurus, Nitin transcends the ephemeral mantras of typical management books by embracing the contradictions and conflicting priorities of the new digital world engulfing the old. He expertly takes the reader on a whirl-wind tour of the value drivers of digital transformation, their illustration in specific industries, and the technologies underneath, and practically describes which questions to ask, which insights to seek and which actions to take to ace a digital transformation. Most passionately, though, he discusses the human side – be it with his enlightened counsel for leaders on how to avoid burnout and anxiety in the VUCA world, or his advice for young people. A profoundly useful book!
Dr. Tobias Baer
Former Partner, McKinsey & Company; Senior Advisor at various FinTechs, Author of "Understand, Manage, and Prevent Algorithmic Bias: A Guide for Business Users and Data Scientists.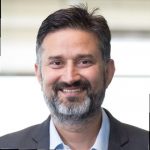 Nitin has written a rare book that blends the strategic imperative with the real executional unlocks on Digital transformation. Nitin has distilled his 25 years of transformational experience as an advisor, a leader in the trenches and a CEO into this book. A nifty collection of practical wisdom and inspiration for anyone interested in embarking on digital transformation.
Dinesh Khanna
Global Chair - People Team, Boston Consulting Group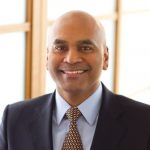 I've known Nitin for nearly two decades, and he has effectively captured and brought to life key lessons for what is, undoubtedly, one of the core business imperatives of today. There is not a company that wouldn't benefit from the lessons articulated in this book.
Pradip Patiath
Senior Partner, McKinsey & Company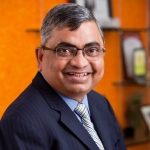 Technology is no more just an enabler. It is becoming the engine which drives the business. It is in this context that Digital Transformation is being talked about a lot but there are very few efforts to put the whole change in a comprehensive and simple manner. Organizations need simple frameworks by which they can plan their transitions. Nitin's efforts on achieving this through "Winning in the Digital Age" is commendable. His Seven building blocks of Digital transformation provide a succinct and clear framework through which readers can apply these in the context of their organizations.

Nitin's argument that Digital Transformation is beyond a few core technologies is a key point which many practitioners miss. His diverse experience in Consulting, Driving Digital transformation, Startup entrepreneur, working in a high growth startup etc has given him a ring side view of what works and what are approaches which do not work and readers will find many of the examples he shares very easy to assimilate. Of particular importance is the need to change Organization culture and the role of leadership which he has called out very well.

The future is about organizations which will survive and thrive in a Digitally driven business ecosystem. Nitin's book will help organizations survive and thrive in a VUCA world.
Krishnakumar Natarajan
Co Founder & former Exec Chairman, Mindtree Ltd; Managing Partner, Mela Ventures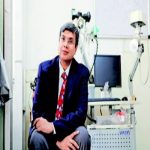 The steps from digitization of records, to digitization of processes, to a digitally transformed system of work and life, have created many opportunities and uncertainties. What is very clear, as Nitin Seth clearly articulates, is that there are new forces in play that must be understood. As always, Nitin distils these complex topics into a simple set of building blocks that the reader can use to construct their own strategy towards winning in the digital age. While the book ostensibly is written for the management professional, I find that the lessons here will resonate widely, as lines between various spheres become progressively blurred. Simply put, if you are looking for 'fundas' on how to orient yourself in a volatile, uncertain, complex, and ambiguous digital world, you will find them here.
Dr. Anurag Agrawal
Director, Institute of Genomics and Bioinformatics, CSIR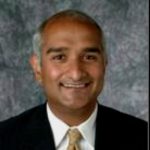 Nitin Seth writes with the confidence of a battle hardened general and clarity of a veteran observer. His leadership positions in leading firms gives him the kind of perspective that an academic or journalist can never get. And then he uses his training as a McKinsey consultant to put together frameworks to think through the most massive changes as digital transforms everything. I personally enjoyed reading and thinking about the two-speed execution, leadership in VUCA times. You may be a digital native yourself or trying to fend off one—either way this book will help you think it through comprehensively.
Sandeep Tyagi
Chairman, Estee Capital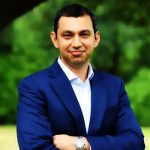 We are indeed living in the Digital age, with technology transforming businesses, experiences, and our lives. Nitin has come up with a comprehensive framework to play offense when it comes to digital transformation, he connects the dots beautifully and is able to differentiate the true signals from all the noise around us. This book is a must read for all business and tech leaders.
Puneet Chandok
President, AWS India and South Asia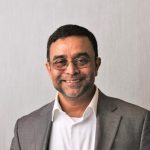 In Winning in the Digital Age, Nitin Seth distils his vast global experience at a variety of businesses at different points on the digital transformation continuum into valuable insights and practical tips. Nitin's practical recommendations like the eight new rules of management include my personal favorite on the imperative to co-create with your customer. For effective digital transformation that is sustainable, Nitin recommends powerful constructs like the two-speed strategy that summarizes the dilemma that all incumbent businesses experience. For leaders considering or reconsidering global footprint, I highly recommend Section 4 to understand the potential of Global Delivery Centers as strategic accelerators as opposed to Opex optimizers. Finally, the section on leadership is inspiring, in particular the insightful discussion on mastering various dualities of leadership in the digital age. While a must-read for any leader engaged in business transformation. Nitin's empathy for the reader makes it a pleasant reading experience.
Subhajit Bagchi
President, Tripwire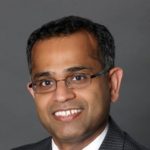 If you are in the digital function at a company or in the leadership team looking to understand how to harness digital, 'Winning in the digital age' is a highly pragmatic book written by a practitioner not a theorist. Whether it's the seven building blocks of successful digital transformation that Nitin outlines or the industry specific examples that he cites, the first hand experience and authenticity of his message rings true. Nitin does a great job dispensing practical information on key technologies and how to put these in context of organization and business practices. I wish I had this book handy when I had to grapple with these issues
Abhi Ingle
COO, Revenue Operations, Qualtrics; Former SVP, CDO, AT&T business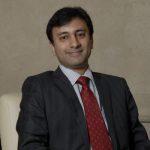 The book "Winning in the Digital Age" presents a comprehensive yet simple approach to thinking about digital disruption. Nitin's wide range of experiences from consulting to running operations and from large companies to start ups covers a whole spectrum of real life learnings presented beautifully.

This book is a must read for all entrepreneurs especially ones running family businesses as they reinvent themselves in a new world full of opportunities and threats.
Puneet Dalmia
Managing Director, Dalmia Bharat Ltd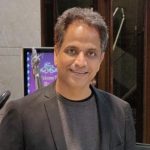 If you could only read one book that is concise, I think "Winning in the Digital Age" gives you the best all up, big picture view of what Digital Transformation is all about. You will have plenty of stories to draw from, requisite building blocks and a working knowledge of how to frame out and think through Digital Transformation.

The book will give you a comprehensive view of the key trends that are shaping the next 10 years around the world and does a pretty good job in helping us understand the relevance of VUCA in the digital age. The book is structured into seven sections, each section illustrates the challenges of each building block and provides best practices for each.

This is really a practitioner's perspective as the author brings together a range of best practices and insights that will be most relevant and helpful for business leaders and young professionals. This book will surely inspire and kickstart your own thinking around how to best approach Digital.
Ravi Garikipati
Co-Founder & CEO, Davinta Finserv; Former CTO, Flipkart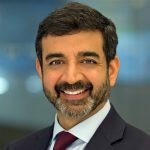 COVID-19 has put digital transformations into overdrive, with legacy enterprises (irrespective of the sector) scrambling to figure out how to adapt their business models and compete more effectively with their cloud-borne rivals. This is not just about buying cloud-based software, but re-engineering end-to-end processes. Nitin's book lays out this transformation imperative for enterprises and provides an overview into how digital is transforming virtually every industry. It then focuses on providing the building blocks and business case for his recommended approach. The final section of his book covers the potential organizational issues to winning in the digital age, with a focus on innovation and change management, as well as lessons in leadership. Overall, Nitin's book provides a solid framework, key building blocks, and a comprehensive roadmap for the incumbents that are trying to reinvent themselves.
Anurag Rana
Senior Technology Analyst, Bloomberg Intelligence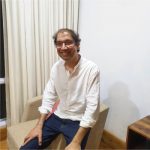 I have now known Nitin for 25 years and have always been super impressed by his ability to Crystal gaze at new trends. His new book I am sure will be a pathbreaker and a must read for everyone - students, academicians and business leaders included.
Atul Khosla
Founder and Pro Vice Chancellor, Shoolini University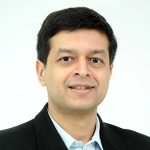 I have known Nitin for over 30 years, ever since we were together at IIT Delhi. I have watched his fascinating professional journey, rich in different exposures ranging from Management consulting, Starting up on his own, leading a Financial services organization, Setting up of a Global Competence center, being a part of management team of Flipkart (largest e-commerce company in India), and now running Incedo, which helps its customers in their digital transformations.

This journey has provided him with a full 360 degree perspective on the new digital age and why and how organizations need to transform themselves to win in this new age. Nitin draws upon this experience gathered over last 25 years and shares it with us in his book. He presents a practicioner's perspective by sharing many examples draws from his experience.

Digitalization is impacting all spheres of life. personal, professional as well as broader societal. Recent pandemic has only accelerated the pace of digitalization. Hence, how to rapidly transform organizations to win in the new digital age has come to the center stage in most board rooms. In this book Nitin presents, his formula of how to master and win in this digital age, rather than being overwhelmed by it.

He explains in the book how rapid digitalization is a big contributor to making of the VUCA world and then goes onto explain what organizations need to do to prepare themselves to win in the new digital age and how it is important to have a two speed implementation approach: of keeping focus on short term high impact wins while at the same time building a long term scalable platform. After taking us through the technical plumbing needed to accelerate the digital transformation, he shifts gear and moves to leadership challenges associated with driving such transformations successfully. He makes a compelling case that to win in the digital age, one needs not just the right technology infrastructure, but also organization culture, a different leadership mindset, organizational construct with integrated end to end teams and more empowered and agile organization built around trust. Nitin's early grooming in Management consulting orientation comes out strongly in this book as he presents every concept through simple frameworks - whether it be 5- Rules for Successful Digital Transformation or 5 Challenges in executing Digital Strategy.

To me, a good book is that which makes you think and reflect how some of the concepts presented apply to you and your organization. In the book Nitin touches upon exact challenges and dilemmas that many of us face in driving digital transformations in our respective organizations. Hence a reading of this book was like looking at the mirror and every chapter took me to mentally comparing notes with what we are dealing with in my organization.

My compliments to Nitin for taking time to pen down his experiences and presenting them to us in such an engaging manner, that too on a topic that is so relevant to many of us.
Harsh Chitale
CEO - Digital Solutions Division at Signify (formerly Philips Lighting)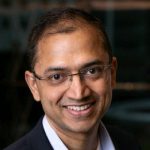 This is a digital-playbook, studded with real-world examples and narrated in an easy to understand format with specific actionable recommendations. Every digital enthusiast, professional, marketer, and transformation strategist can benefit from the breadth of digital enablers covered in this book (Global delivery, analytics, AI, Blockchain, Cloud, etc.) across diverse domains (digital banking, telecom, life sciences, and more). Nitin also incorporated very well the culture, leadership, and self-development considerations for the digital age. This book is a must-have!
Amit Singh
Executive Director, B2B Marketing - eCommerce, Self-Service & Support, Verizon